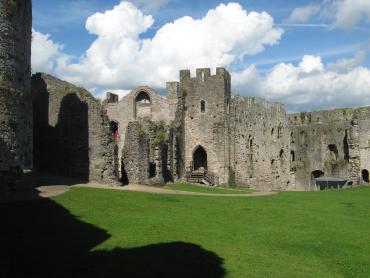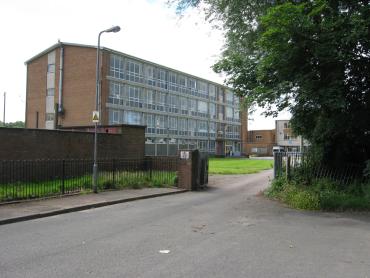 Posting a letter is widely regarded as a rather simple procedure and so a variety of people post letters in very simple ways. Often these ways are of such simplicity that the letters have enormous difficulty getting to their destinations.
With this in mind it was decided it would be helpful to write the following question and answer session.
1) How should I package my post?
Postcards can be allowed to float around loose. Unless the sorting office is exceptionally quiet, the sorters are unlikely to have time to look at the pretty picture, let alone read your card.
Letters should be placed in envelopes of about the right size for the letter. Too small and the envelope will probably break. Too big and the letter will float around inside. If you are using a window envelope, ensure that the whole address lines up with the window. If it is too long, put the address on the outside instead. If your letter is floating around in an oversized window envelope, Murphy's Law dictates that in order to read the address the sorter will have to bash the envelope on the desk or peel back the window frame. Both of these options will result in a scruffy envelope.
Parcels and packets should be made up using packaging strong enough to protect the contents and ensure it doesn't fall out. Packages of up to a certain size are generally "lob-sorted" – by picking them out of one container and throwing them a few yards into another. It helps if your package is heavy enough to traverse the distance. To test the package's ability to withstand this sorting method and its ability to have other things dropped on top, throw it across your living room. If it breaks, it needs more packaging.
Envelopes and packages protect the post, ensure that it doesn't get scattered across the sorting office and prevent staff from using your confidential documents as reading matter at quiet times. Your medical records are interesting.
2) How should I address my post?
Generally post should be addressed as "Sir", although "Madam" may also be appropriate. If it specifically asks for a cup of something, make every endeavour to provide it.
3) What address should I put on my post?
Three things are utterly, totally and completely essential:
The name of the addressee (or title if you don't have a name for them);
The number or name of their property (plus floor if appropriate);
The correct postcode.
This is sufficient to allow the letter to be sorted and delivered to its ultimate destination. Make sure that the postcode is completely correct, otherwise it won't reach its destination.
Street names, towns and counties are useful (you may wish to put the street name on for reassurance) but not very essential and not a proper substitute for the postcode.
4) What if I don't have the postcode?
You can find out the postcode for your address at Royal Mail's online postcode finder.
If, despite being able to read this article, you do not have internet access, you can also try your local post office.
If you have no internet, no telephone and no local post office, please consider the possibility that if you did complete the address you would not be able to post the letter anyway.
5) Why can't I use a county instead of the postcode?
A full address, including street name, town and county may suffice, but the local major town or county does not always help - e.g.:
Bude, in Cornwall, has an Exeter postcode;
Hampshire is divided between SO, SP, RG, PO and GU postcodes;
London and environs are divided between AL, BR, CR, DA, E, EC, EN, HA, IG, KT, N, NW, RM, SL, SM, SE, SW, TW, UB, W, WC and WD postcodes;
The Ipswich postcode includes Thetford and Diss, which are in Norfolk, but surrenders some parts of Suffolk to Norwich and Colchester;
Some of Invernesshire is in the Aberdeen and Perth postcode areas;
Yorkshire is divided up into BD, DN, HD, HG, HU, HX, LS, S, WF and YO postcodes. Helpfully, S also overlaps bits of Derbyshire and Nottinghamshire.
On that note, the name of the parish or valley does not always help much either. Postcode borders aim to conveniently separate large urban areas and blocks of communities between sorting offices. So, as an example which everyone here will understand, the Parish of Tidenham may seem like a convenient descriptor to you but is in fact split so that Sedbury and Tidenham are in Newport but Hewelsfield is in Gloucester.
Sometimes finishing the address with a major town or county does help:
Northern Ireland all comes under BT (Belfast). However, not everybody knows that the only counties in Northern Ireland are Antrim, Armagh, Down, Fermanagh, Londonderry and Tyrone, so make sure that you specify in your address whether you mean Northern or Southern Ireland.
Herefordshire is pretty much all HR (Hereford) and, with the exception of Hay on Wye, everything outside Herefordshire is not HR.
Errr...
Please note that once your letter reaches the main sorting office for its destination finishing it with "Gatcombe", "Helford" or "St Andrews" may be awkward, even if the original sorting office can work out where those places might be. Also liable to be a nuisance are Penrhyn and Purton. (Do you know them all?)
6) What can I use instead of the postcode?
Well, you can't use any of the following because they aren't any help to anyone trying to sort the post:
Your postcode;
Your telephone number;
Your mobile number;
The recipient's telephone number;
A postcode which you worked out through some form of logic rather than looking it up (unless it's the postcode of a nearby house on the same street – if your logic is that CF is Cardiff so CA must be Aberdare then sorry, your letter is off to Carlisle);
A vague guess of the postcode (no, Kettering does not use KT as its postcode – that's Kingston Upon Thames);
The word "Local".
You may, however, be able to use in certain circumstances:
The Engineer's Line Reference for the local railway line as of 1959; one end of it will probably end up in the vicinity of the relevant sorting office (e.g. Bude was accessed off the railway from Exeter via Okehampton and accordingly has an EX postcode for East Devon despite being in Cornwall).
However, Leighton Buzzard is in LU (Luton, Midland Railway) despite being predominantly a MK (Milton Keynes, London and North Western) location. So don't get over-optimistic.
7) What if I'm sending a letter into the UK from abroad?
Attach an Airmail stamp (even from Southern Ireland, unless it's going to the Northern bit) and the correct postage. The address should finish with "United Kingdom" written in your local language (e.g. "Royanne Uni" in French-speaking regions) so your local sorting office knows to sort it to go abroad.
Once in the UK the rest of the address needs to be legible to a monolingual English sorter. Accordingly, regardless of where in the UK the letter is being sent and the first language of the recipient, the within-UK address should be written in English.
Make sure you include the postcode.
You can also add England, Wales or Scotland to the address (if you must) but use the right one – Porthlevan won't be happy to be told it's in Wales (it's in West Cornwall) and Helmsdale might be a bit offended at suggestions that it's in England (it's in Sutherland, the Land of the South, which is part of that chunk of land north of Inverness).
8) What if I'm sending a letter from the UK to abroad?
Follow the suggestions above – include correct stamps and relevant airmail notes, make sure that the relevant country is named in English and then spell out the rest of the address in the local lingo.
There is no official Royal Mail guide on usage of Palestine/ Israel or Burma/ Myanmar.
9) What happens if my letter doesn't have a full address?
Royal Mail will do its best to ensure that the letter still reaches its correct destination. However, this may not always be possible and the letter may be delayed.
In the first instance, the sorter will look at your letter and, if they recognise the location, will put it in the relevant box - possibly scribbling the postcode on it for luck. This is a bit hit and miss - the sorter may know that Sedbury is NP but not be able to remember whether Chipping Campden is WR, GL or OX. (Do you know? Answer without checking.)
If the sorter doesn't know where to send your letter, they will ask someone. The someone may or may not have a clue. If the letter potters round the sorting office and nobody knows, it goes in a box marked "Vague" and instantly has another day put on its journey time.
Sometimes people abbreviate obvious placenames to things like "C'bridge". In the event of dispute as to where "C'bridge" is, it will go to the nearest place to the relevant sorting office which could be "C'bridge". Depending on location, this could be Cambridge, Cowbridge, Carrbridge or Coatbridge. If your letter is sent to Cambridge and Cambridge rejects it, it will then potter off to find another likely location. Depending on how many places called "C'bridge" are found around the country and what stamp you put on the letter, this may increase its journey time by a couple of weeks.
It is quite popular in Scotland to omit the postcode and simply write "Local" on the letter. This is not advisable, if only because should your letter manage to leave the local area it becomes very difficult to get it back. Rather, it will probably go to the largest place with the name that you finish your address with - so if you address your local letter in Bridgend, Galashiels to "Bridgend" it is not impossible that it will find itself in Bridgend, South Wales. The recipient will be able to tell if this has happened because the envelope will say "Not CF". It may also add "Not EH" and "Not PH". Finally, it will be about a week late. It only takes a few seconds to add the postcode - and if the letter is so local that it doesn't need a postcode, "TD" (Tweeddale, the Galashiels postcode) is quicker to write than "Local".
If you provide a nonsensical address - e.g. "Mr Blair, c/o the Government, England" your letter will swiftly make its way into the "Vague" box for further consideration elsewhere. Please note that Mr Blair is no longer employed by the UK Government and the current residents are not really sufficiently fond of him to forward miscellaneous post to whichever corner of some hopefully foreign warzone which is forever stuck with him.
If your letter has no address then it will regrettably have to be opened to see if you have provided any form of address inside. It is not unusual for sorting offices to have to handle blank envelopes (with and without stamps), empty envelopes and blank sheets of paper.
10) What happens if my letter has insufficient or no postage?
If you don't put a stamp on your letter it will be surcharged and held at the post office. The recipient will instead receive a bit of card informing of them of this and advising them of what to do next. Generally it is advisable to pay, since the letter may be important - though you may equally wish to question who writes important letters and then throws them in the post without investing in a stamp.
11) What happens if the recipient has moved?
The general response of the new owner is either to forward the letter (by scribbling out the old one and writing the new address next to it under "Please redirect to") or to put the letter in the nearest postbox with "Not known here" or "Return to sender" written on it. Post redirected in the former method will be sent to the redirection address (even if the redirection address is in fact the sender) by second class mail. Post disposed of by the latter method will be returned to the destination address again. This makes "Not known here" an unreliable method of playing practical jokes on absent flatmates, disposing of gas bills and putting off bailiffs. (In the latter case it is advisable to write to the bailiffs explaining that the debtor has left in a hurry and consider seeking legal advice. Don't keep putting the letter back in the post with "Not known here" written all over it.)
When Royal Mail tire of delivering post to an address and getting it returned to them – or when you collar the postie and say that the addressee has gone – they will stick a red sticker on it saying that the letter is to be returned to sender. If it has a sender's address on it then it will totter sedately back to there. If it has no sender then it becomes a Dead letter. In all likelihood you will never see it again and neither will the recepient.
12) What if I didn't intend to put the letter in the post?
These letters are always quite obvious due to the lack of a proper address. If you are doing cards for self-delivery or handing over at Christmas then you probably aren't going to put a full address on them – or in them – and so if you put them in the postbox by accident then you're probably best advised to buy replacements.
If your child puts the opened remains of an envelope with an incomplete address in the post then it will also fail to reach its destination, though all normal efforts will be made to get it there - even if all it does say is "dear dad" and it has no stamp.
Similarly, if your child puts the final demand from their school for their dinner money in the post then every effort will be made to get the final demand back to them – or, at least, to the school. Children putting such demands in the post should be aware that the Head may become aware of this when Postie delivers the demands with the address carefully researched by the Vagues people in a few days time.
13) Answers to the questions posed in the article.
Point 5 - Gatcombe is in Gloucester (GL), Helford is in Truro (TR) and St Andrews can either be in Fife (KY) or on Guernsey (GY). Penrhyn (short for Penrhyndeudraeth) is LL (Llandudno) and should not be confused with Penryn (also TR). Three Purtons can be found across GL13 (Berkeley), GL15 (Lydney) and SN5 (the largest Purton, north of Swindon), so even if your letter to Purton with no postcode is posted in Gloucestershire there's no guarantee it'll reach the right one. They should not be confused with Perton (WV6, west of Wolverhampton)
Point 9 - Chipping Campden is GL (Gloucester). The C'bridges are Cambridge, Cardiff, Perth and Motherwell (CB, CF, PH and ML).