How do women behave?
Women as a 'mirror' for knights and clerics: women as an example of how men should behave
Extract A: From Book 2, chapter 124 of Perceforest
Women as a danger to men; women soothe the savage beast
Extract B: From Guiron le Courtois, written in France between 1235 and 1239.
How do you know that it is a woman?
Cross-dressing in Guiron le Courtois: man into woman
Extract C: The Morholt as a woman.
Extract D: King Ban of Benoic as a woman.
Extract E: The Good and Fearless Knight as a woman
Cross dressing in Perceforest: woman into man
Extract F: the bad maiden dressed as a man
Extract G: the good maiden dressed as a man
Cross dressing in the Hundred Years War: man into woman
Walter de Manny attacks Mortagne
Further examples of cross-dressing in medieval literature
Women dressed as men
Men dressed as women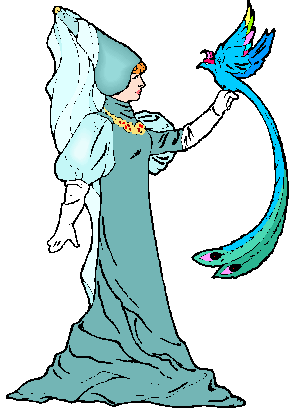 Women may use violence in a right cause.
Extract A: The romance of Gyron le Courtois (France:1235-39)
Women may fight to defend their children's rights or their husband's rights.
Extract B: Histoire des Ducs de Normandie et des Rois d'Angleterre: the empress Matilda and Queen Matilda of England
Extract C: Jean Froissart, Chroniques, Livre I, Le Manuscrit d'Amiens Jeanne of Flanders, countess of Montfort, leads a sortie
Women may fight when they have been given authority to do so: e.g., they are acting on behalf of their husbands.
Extract D: The Anglo-Saxon Chronicle, Mercian Register: Æthelflæld, lady of the Mercians, fights against the Danes and the Welsh.
Extract E: Histoire des Ducs de Normandie et des Rois d'Angleterre: Matilda de Braose fights the Welsh
Extract F: Jean Froissart's Chronique: Philippa of Hainaut, queen of England, musters the English army against the Scots: the Battle of Neville's Cross, 1346
Extract G: On the question of women's authority over men: Honoré Bonet, The Tree of Battles.
Other sources on medieval women using force
References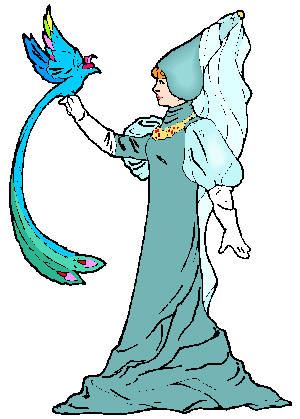 ---
Picture supplied by Corel.