Seasonal area
January 2009
Current Seasonal Area is here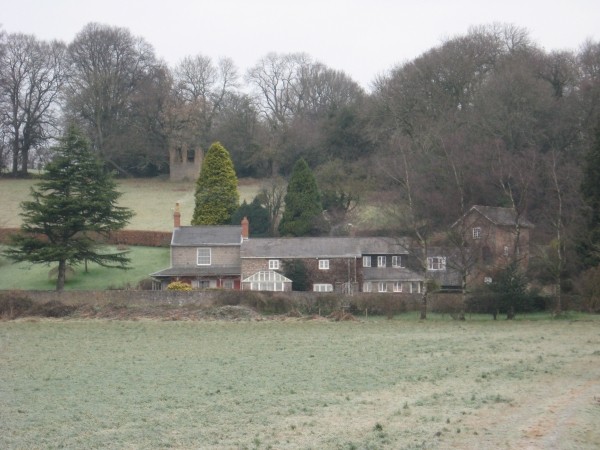 Welcome to the back episodes of Seasonal Area.
For a long time we cheerily churned out Seasonal Area pictures at a rate of around one a month, but around the tenth anniversary of the Order of the Bed Founder suggested that we should preserve our previous pages. After some rooting around all the Seasonal Area pages from May 2009 were dug out of their hiding places and organised for archiving online. The March 2009 page also survives, for some strange reason, as do the December 2005 and July 2006 pages. These last two don't fit into our archives so we'll be carefully sitting on them. Meanwhile staff have been racking their brains to work out what we put in the January, February and April 2009 pages so we can attempt to duplicate them. If for some strange reason you have taken a copy of any of these three we'd like it back please. Thanks.
Netherhope Lane runs along the bottom of Tidenham Chase, linking the St Briavels to Chepstow Road with the village of Tidenham. Part way along this lane is a cluster of houses, forming what might pass as the hamlet of Netherhope. Netherhope has a slightly pessimistic name, apparently suggesting a distinct lack of hope, but has jolly nice views out over the River Severn and its stock of attractive nuclear power stations on the opposite bank. It also has an overgrown railway, which provided a rail service of four trains each way each day to this little corner of the world until 50 years ago this month. Nowadays its main point of interest, apart from the fenced off and overgrown railway tunnel, is the entirely useless folly on the hill behind the village.
^^^Current Seasonal Area^^^
>>>Seasonal Area February 2009>>>
06/09/09