Seasonal area
March 2009
Current Seasonal Area is here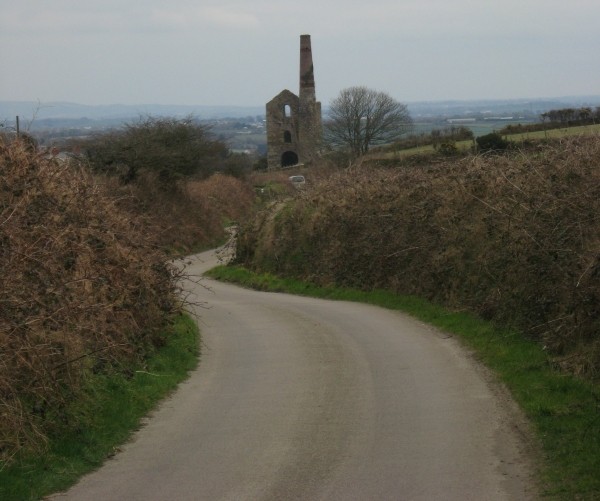 The snow has now largely gone, sadly, and so the country has had to stop larking around, falling over and reading about its inability to cope with the white stuff and go back to work. The opportunity has therefore been taken to send the Head Photographer off on a long walk across the Cornish hills in the hope that he would climb across enough arsenic-filled slag heaps from tin mining to finish himself off and dramatically reduce the wages bill in the process. Unfortunately (for the wages bill) he didn't but fortunately (for this page) he returned with a large collection of greyish photographs of the scenery. Having rejected all the railway ones (as we featured a train last month) we were left with half a dozen shots of a lunar landscape, several angles on factories and a number of views featuring various points of interest from a long way away.
This picture has lots of interesting elements for those of an artistic bent to wax lyrical about (or to deem to completely ruin the composition of the picture). The large imposing structure is the pumping house of a Cornish tin mine, located near Redruth in Cornwall. In its heyday it would have contained a very large low-pressure boiler and some bits of machinery. When tin mining ceased to be profitable several hundred of these things were left scattering the countryside in varying degrees of decrepitude. Like all the other survivors, it lacks a roof and any particular practical purpose.
It only being March, the landscape is still quite grey and the leaves are yet to come out. This is odd, because such things are supposed to be happening earlier than they normally do (which is around mid-March). Maybe next month.
<<<Seasonal Area February 2009<<<
^^^Current Seasonal Area^^^
>>>Seasonal Area April 2009>>>
03/03/09