Seasonal area
January 2011
Current Seasonal Area is here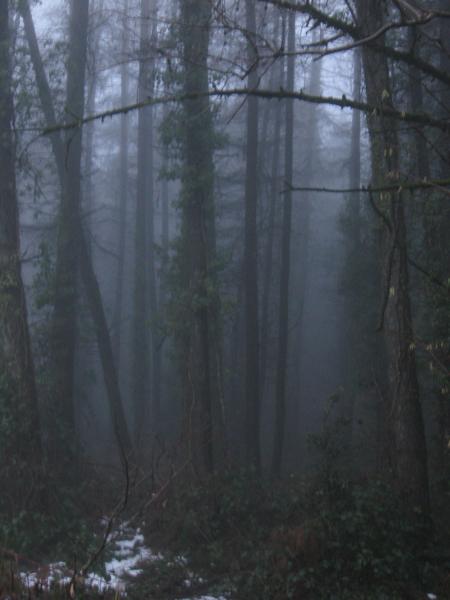 Janus, Roman God of Doors, is back again with his month and, consequently, a new year. Unusually, it seems that the new year has prompted some controversy and a few people have created a disturbance in Egypt over its sudden and apparently unwelcome appearance. Frankly, after 365 days 2010 was starting to get a bit past its prime and the arrival of 2011 provides an opportunity to add another calendar to the wall.
As usual, Janus has been unforthcoming about details of what is on the other side of the door that he has just opened, hence this nice misty picture giving an idea of what lies ahead. It is cold for a bit (see snow) and then some light begins to appear. After that it all gets rather unclear. While we were broadly correct about our 2010 predictions (more economic collapse, a few strikes, a cold winter, a new Tory Government, lots of depresssed, miserable and unemployed people and another Christmas and a New Year), we don't fancy peering into the crystal ball this year. We spent enough time peering out into the fog at the end of December 2010.
Our Official Photographer has adopted a slightly annoying habit of taking a slightly odd image in late December and then asking for a deep and meaningful comment to be attached for its new job as the January image. As a result this picture was not actually taken in 2011. The first Seasonal Area picture to be taken in 2011 is expected to be the annual Penryn in February image. We hope that this doesn't disturb your enjoyment of this picture too much.
The woods shown in the picture are located by a hamlet of half-a-dozen houses called Llwyncelyn, a little out of Cardiff (and, being the woods next to Llwyncelyn, are obligingly called Coed Llwyncelyn). They have a few footpaths through them and in normal weather conditions are very attractive. In thick fog they merely look interestingly murky. The conditions were such that Merlin and Arthur might have been expected to appear - or maybe some hobbits. But no such delights emerged and after a drink the Official Photographer peddled home through the strange mists into the new year...
As a side update on the Planning Department, its new Head (Mr B. Bear) has decided that this year, being the Welsh Assembly election year, provides an excellent opportunity to make his mark on the Department. Accordingly plans are being drawn up for a campaign to get teddy bears the vote. For those who wish to express an opinion on this, the "Contact" link is on the Home Page. (We're trying to get one attached to this page, but the Planning Department are too busy planning something else to work out where it should go.)
<<<Seasonal Area December 2010<<<
^^^Current Seasonal Area^^^
>>>Seasonal Area February 2011>>>
01/01/11