Seasonal area
June 2009
Current Seasonal Area is here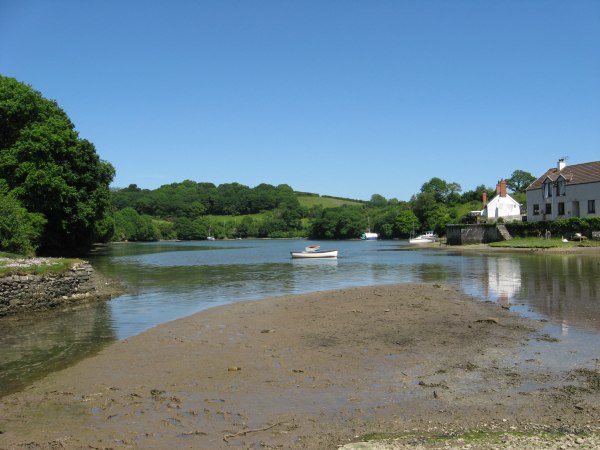 It's summer!
To mark the arrival of summer, slightly earlier than booked (unlike spring, which was six weeks late as usual), our photography team went for a hilly 9 mile walk on the hottest day of the year with 1 litre of orange squash and a packet of crisps. They returned with a fine collection of photographs, mostly featuring large quantities of water (possibly a reflection of a psychological desire to go swimming), a copy of Modern Railways and an empty water bottle. Hopefully they will have recovered from chronic dehydration by the time we want them to produce a July image, otherwise we'll have to go for a dig in the archives again.
The little hamlet of Cowlands is towards the Truro end of this walk, taking in all four valleys between the railway stations at Perranwell and Truro. It sits around one of the tidal inlets which stretch off the River Fal into the surrounding hills and seems to have rather more boats than cars. Although sufficiently close to Truro to have the important-sounding postcode of TR3, it is too insignificant to have a Wikipedia article. House prices remain comfortably over a million pounds, which may be a case of supply and demand (if, say, six families want to live there, since there are only 5 houses).
Meanwhile, in a bid to continue the animal and electricity themes for this month (which originated in April and seem to be remaining as a gimmick), we have a picture of some cows on the Wentloog in South Wales (from last year) and some dead electric locomotives in a field near Long Marston (also from last year). Those dead electrics which have not yet been revived and despatched to Eastern Europe will feature (or, if you're reading this after the 7th of June, featured) at the Long Marston Open Weekend, when hundreds of railway enthusiasts will be (were) allowed to enter the field and see these iron horses which have been put out to grass. The cows, by contrast, are not deemed to be of interest to railway enthusiats and are not being exported to Eastern Europe - it is unlikely that there is a connection between these two points.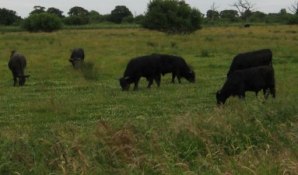 <<<Seasonal Area May 2009<<<
^^^Current Seasonal Area^^^
>>>Seasonal Area July 2009>>>
03/06/09