Seasonal area
September 2010
Current Seasonal Area is here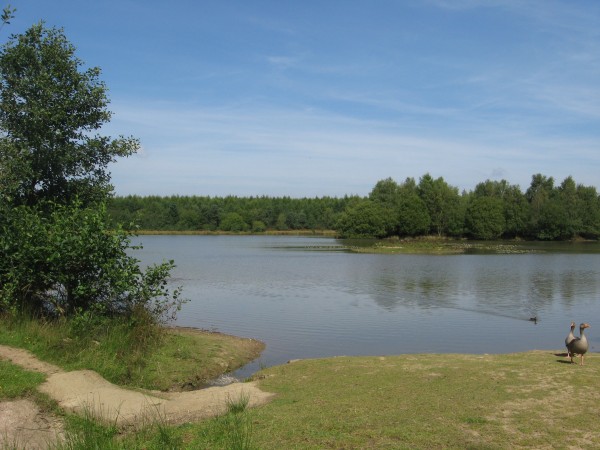 September seems to be becoming the Forest of Dean month - or, at least, last September was in the Forest too. (The previous two Septembers before that were set on the Wentloog.) The Forest of Dean is an attractive place and when the photography department get fed up with taking depressing pictures in the Wye Valley for the Planning Department - who are happily too busy planning objection letters to interfere in anything else - they tend to gravitate to the area next door, which used to require the lengthy and awkward process of turning the map over. It isn't too hard to do on the bonnet of a car, but the front of the Sprinter train used to get the Official Photographer to the Forest isn't really designed for such things. Regular users of double-sided OS Explorer maps will get the gist. Happily the photography team can now largely get around the Forest without a map and so can leave it on the Wye Valley side.
The Meterological Office promised a hot summer, but the weather purely exists to annoy the Met Office so it rained fairly steadily. Once the Met Office declared that summer was over the weather cheered up and so some decent trips out to get some good pictures can be made easily. This one shows Woorgreens Lake - the newest and largest of the big lakes in the Forest. It used to be an open-cast coal mine and shared its name with a rather less successful deep colliery half a mile down the road - a colliery which managed the unusual accolade of bankrupting a confidence trickster when he forgot to check that the colliery that he was buying wasn't a pile of ruined buildings and rusting rails before he signed on the dotted line.
Woorgreens open-cast mine appears to have been somewhat more successful - the colliery has no spoil heap, which rather suggests that very little ever came out of it, whereas the open-cast mine has left several acres of splendid lake with its attractive wooded island, glorious reed and tree backdrops and agressive semi-tame ducks. In the winter sun it has a certain air of the mythical Lake Avalon of Arthurian fame.
The stream flowing out of the lake to the left is the humble beginnings of the Blackpool Brook, which actually never gets much more impressive on its seven-mile journey from here to the River Severn at Brims Pill, near Awre, which is some miles from anywhere which non-locals will ever have heard of before.
<<<Seasonal Area August 2010<<<
^^^Current Seasonal Area^^^
>>>Seasonal Area October 2010>>>
04/09/10